2018 Newborn Sessions
Are you expecting a new baby in the new year? I'm now booking 2018 newborn sessions, and would be honored to capture the first images of your precious bundle that will become family heirlooms for generations. There's nothing like that brand-new soft skin, those teeny fingers and toes, and that fuzzy fresh hair. You'll want to remember every detail because, as all parents say, they grow up so fast!
Each newborn session that I capture in my Cranford, NJ, studio is unique — no two are ever alike. The little peanut featured below is named Valentina. She's sleeping peacefully in several different intricate headbands, on a few different cozy blankets, and even in a beautiful floral wreath! (There's a little photographer's magic to that, but I can't give away my secrets.)
I have tons of other props, hats, wraps and anything else you could dream of for your custom session (new items arrive daily!), so all you'll need to bring is your sweet baby. We'll get him or her down to bare skin and coordinate the background and props with your nursery colors or general preferences.
My schedule fills months in advance, and it's best to capture newborns within the first 7-10 days of life, so please email me at jacqueline@jacquelinebellefleur.com to set up your session as soon as you can!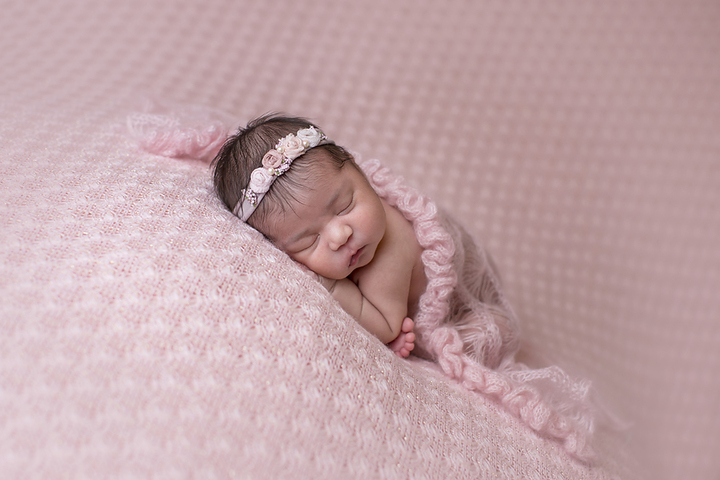 pintopinterest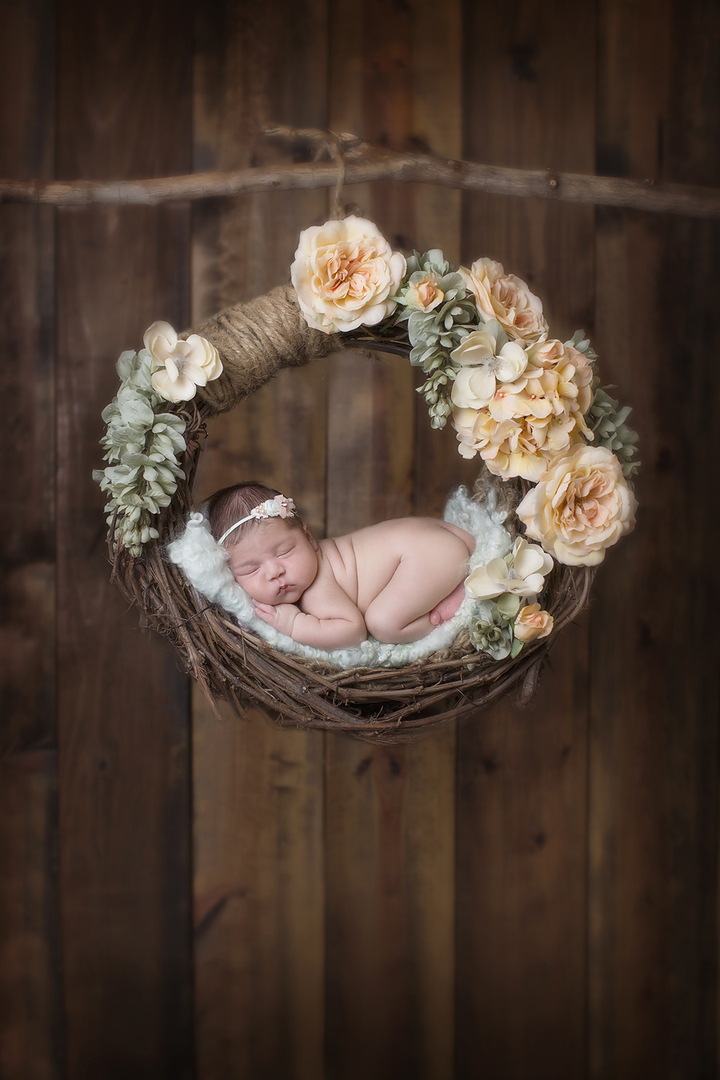 pintopinterest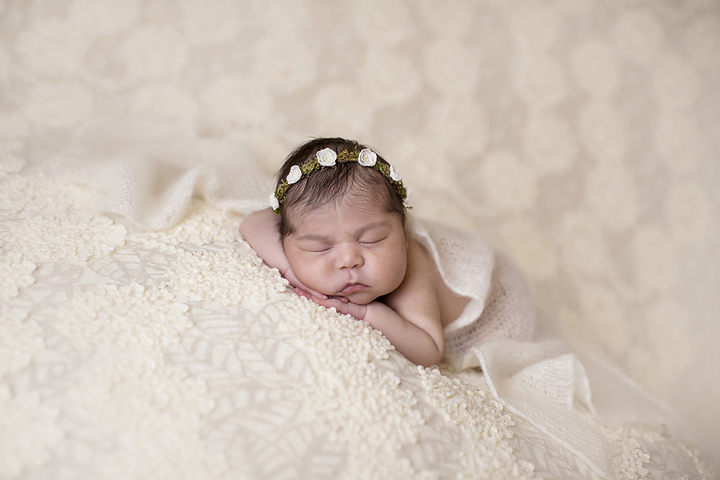 pintopinterest
Ah, those sweet, chubby cheeks!
Capturing newborns takes a special skill and patience. I promise you the very best customer service, creativity, and an overall great experience. My newborn fee includes:
the session fee (time and talent to capture, carefully select and fully edit 30-35 final images)
the base digital package — The Petal Collection (all hi-res digital files on a USB drive)
carefully and personally selected props
package upgrades and additional products also available
For more examples of my custom newborn photography, check out the gallery here.