You've already seen this cutie as The Elf on the Shelf, as well as some sneak peeks of her birth and newborn sessions on Facebook and Instagram, but I'm excited to share more of Miss Jhett Paxton Cromartie's newborn photos here on the blog! It was an honor to capture Terricka and Antonio's sixth child, a true football princess.
This first photo, which was published in US Weekly and BET, was so much fun to style. We commissioned the custom locker from Woodsy Wonders, and Miss Jhett and all her gear fit perfectly inside. The little shoes are my favorite! She's clearly had a busy day out on the field, so it's time for a nap.
She also looked gorgeous on my swing and in the wreath (which involve lots of photography magic), as well as on the pink lace blanket with various headpieces. Can you spot the tiny pink football? Terricka and Antonio are seasoned parents, so they look so confident and joyful with her in their arms. I just love this family, and look forward to watching all of their precious little ones grow!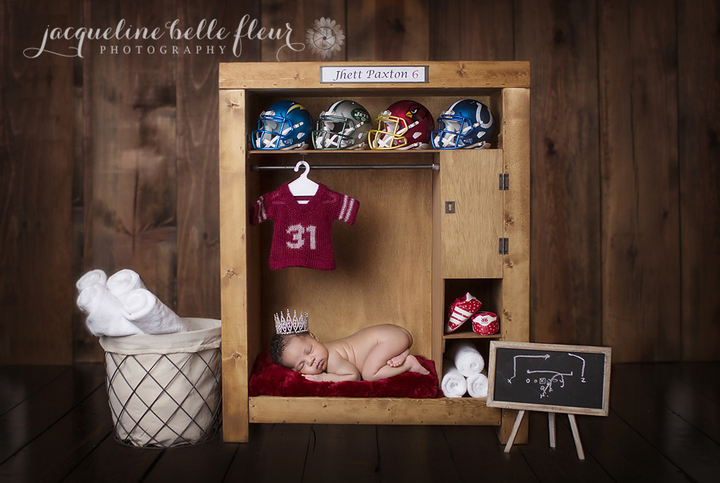 pintopinterest
pintopinterest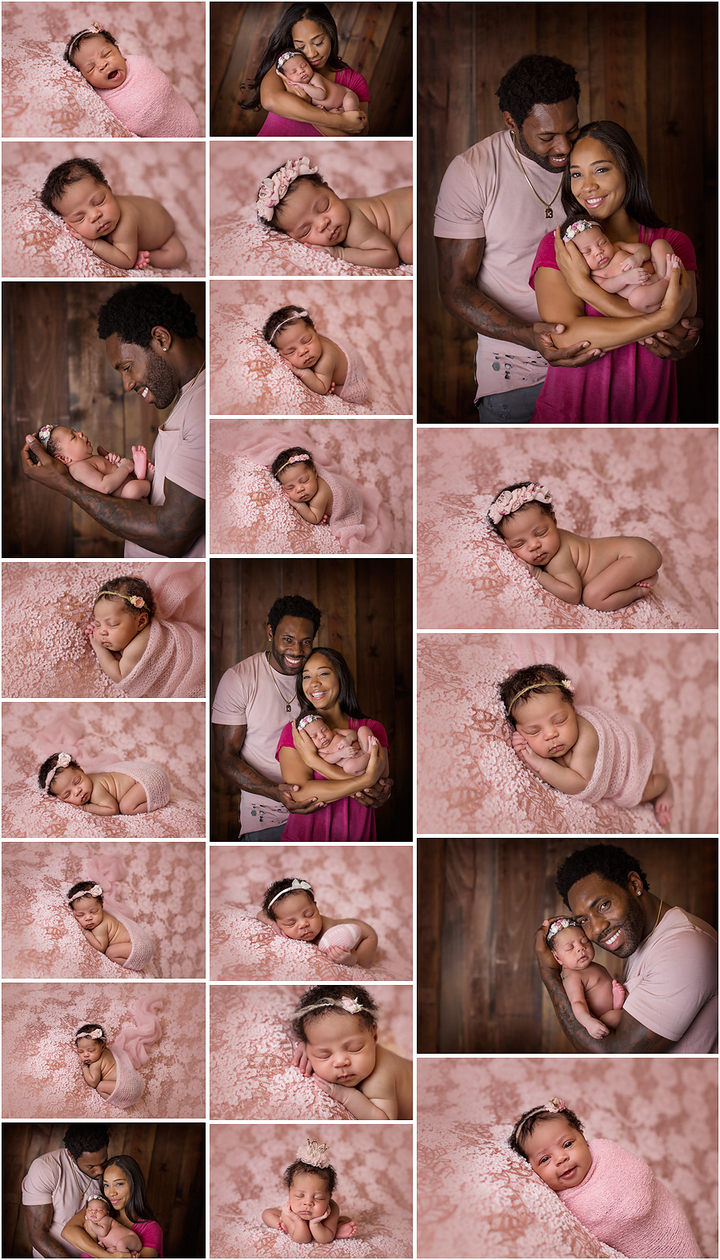 pintopinterest
pintopinterest
Schedule your newborn session with Jacqueline Belle Fleur!
Each newborn I photograph in my Cranford, NJ, studio gets the celebrity treatment, and no two sessions are ever alike. Capturing newborns takes a special skill and patience. I promise you the very best customer service, creativity, and an overall great experience. My newborn fee includes:
the session fee (time and talent to capture, carefully select and fully edit 30-35 final images)
the base digital package — The Petal Collection (all hi-res digital files on a USB drive)
carefully and personally selected props
package upgrades and additional products also available
For more examples of my custom newborn photography, check out the gallery here. My schedule fills months in advance, and it's best to capture newborns within the first 7-10 days of life, so please email me at jacqueline@jacquelinebellefleur.com to schedule your session as soon as you can!