Greyson's 1st Birthday Cake Smash was a SMASH!
Greyson's 1st Birthday Cake Smash was a SMASH!  Where the Wild Things Are is now my favorite theme.  Greyson was such a sweetie.  All smiles and giggles until he decided "enough"  – after all, it's his party and he can cry if he wants to (you would cry too if it happened to you)!  Don't miss the last capture – too funny – the protest – talk about the age of ONE!!!   A big thank you to Kimmy from Kimmy's Kakes for another adorable and delicious smash cake.  Kimmy and I have been working together for 5 years now and she just keeps surprising me.  Her cakes are absolutely the best.  More info below regarding our 1st Birthday Cake Smash Sessions.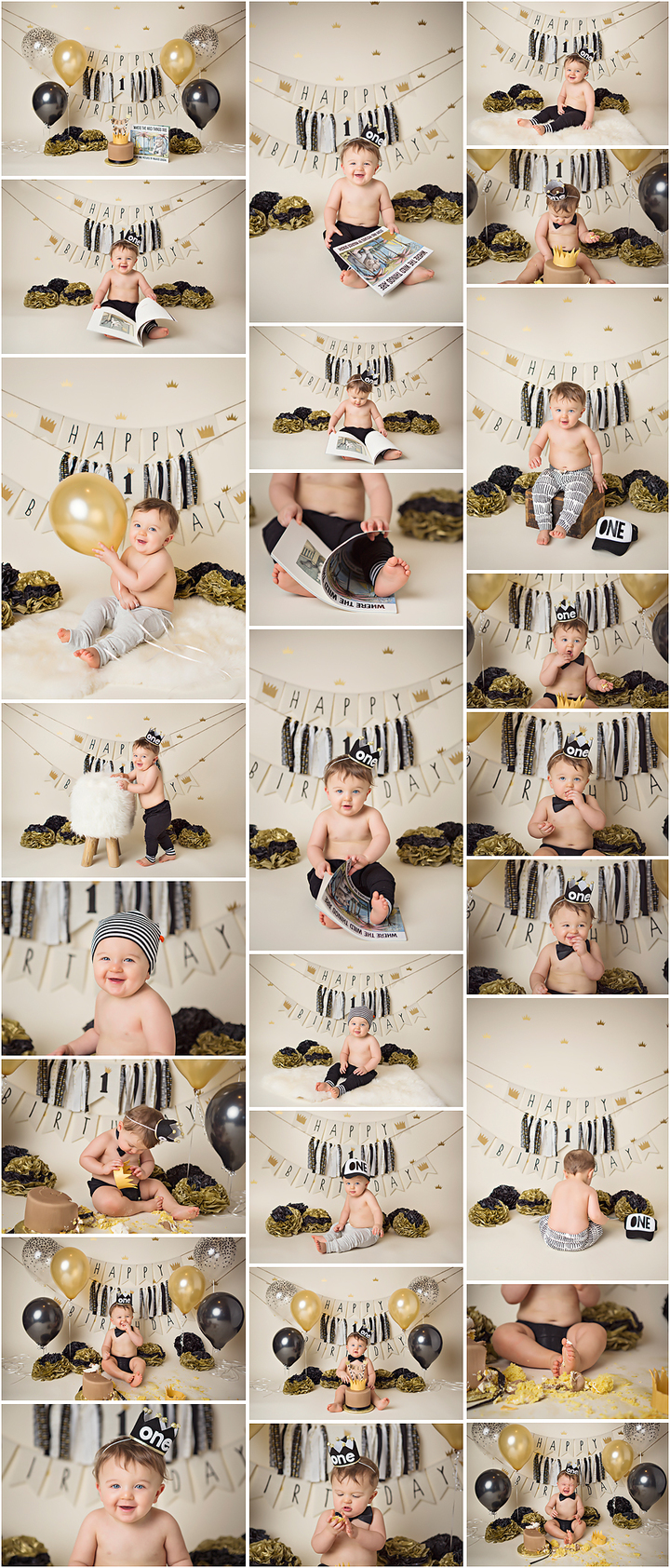 pintopinterest
The 1st Birthday Cake Smash
This is one of my favorite moments to capture!  A sweet little one, a delicious cake, and a whole lot of fun watching someone take his/her first BIG MESSY, little bite of cake.
The 1st Birthday Cake Smash takes place in my Cranford, NJ studio and includes the session fee (photographer's time and talent to capture 40-50 carefully selected and fully-edited final images), the base digital package ~ The Petal Collection (all digital files on usb drive) ~ a beautiful, personalized cake from Kimmy's Cakes, and carefully and personally selected props such as handmade swags, balloons and paper flowers to match your backdrop/color selection.  I understand how busy Moms are with daily baby duties and activities so I do all the work (hours of running errands and crafting for each session) and set the scene for you.  And NEW for 2017 – our gorgeous Heidi Hope backdrops and Tutu du Monde tutu dresses have just arrived! If those drops aren't your style, no problem, we have lots of others to chose!
Check out the blog for cake smash sessions in the studio at  CAKE SMASH.
For pricing and more information including date availability, please email me at jacqueline@jacquelinebellefleur.com.