Evan's Cookie Monster 1st Birthday Cake Smash
Happy National Cookie Day! Check out Evan's Cookie Monster 1st Birthday Cake Smash! This sweet birthday boy is a huge Cookie Monster fan, so he got to smash cake AND cookies. Look at those eyes — just as blue as the backdrop and focused on chowing down. He was hilarious, splitting his efforts evenly between the chewy chocolate chip cookies and the moist vanilla cake decorated with a perfect fondant Cookie Monster face by the talented Kimmy of Kimmy's Cakes.
I had so much fun arranging the stacks of cookies, filling the old-fashioned milk bottles and topping them off with straws that coordinated with Evan's outfit. His blue-and-white chevron hat came off once he really got down to business, but who can blame him? He even offered to share with me — what a doll! Who's getting hungry for cookies?!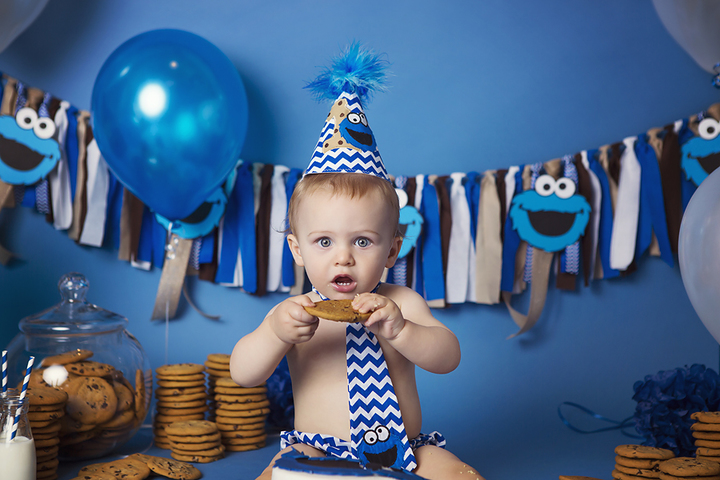 pintopinterest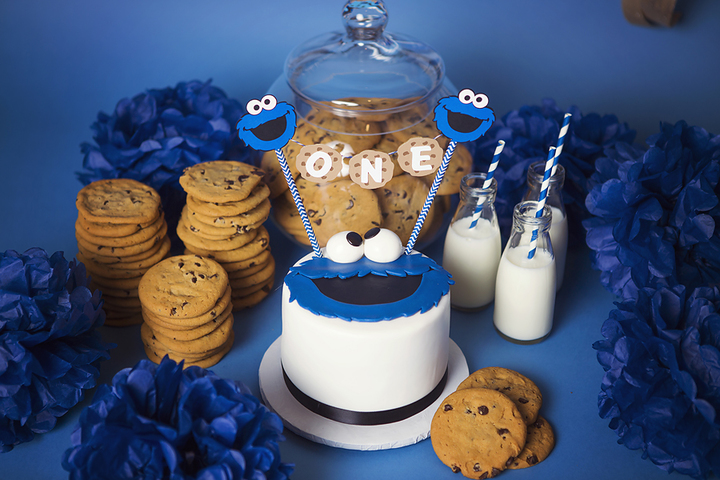 pintopinterest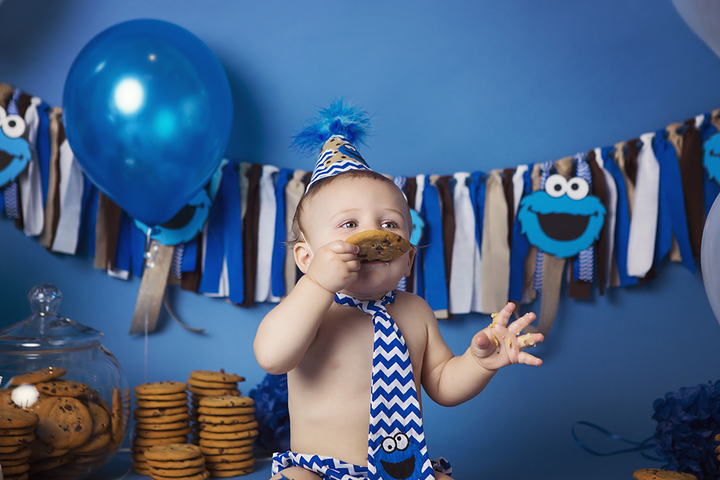 pintopinterest
pintopinterest
pintopinterest
Schedule your baby's 1st Birthday Cake Smash with Jacqueline Belle Fleur!
Some of my favorite moments to capture, 1st Birthday Cake Smash sessions take place in my Cranford, NJ studio and include the following:
the session fee (time and talent to capture, carefully select and fully edit 40-50 final images)
the base digital package — The Petal Collection (all hi-res digital files on a USB drive)
a beautiful, personalized cake from Kimmy's Cakes
carefully and personally selected props such as handmade swags, balloons and paper flowers to match your theme
I know how busy parents are, so I do all the errand-running, crafting and styling for you. You just bring the baby in his or her adorable outfit!
NEW sets coming in 2018 include unicorns, sailboats, hot air balloons, airplanes and a carnival!
For more information or to talk about specific ideas for your little cutie's upcoming birthday cake smash session, feel free to email me at jacqueline@jacquelinebellefleur.com.