Elf on the Shelf Sessions Coming in 2018
Well, it doesn't get any cuter than Jhett Paxton! I was touched to be asked to photograph this newest addition to the Cromartie family at her birth, during her newborn session, and here as the Elf on the Shelf for Christmas 2017. I need this elf on my shelf!
The tradition of the elf has become part of millions of families' lives during the holiday season. My husband and I had so much fun trying to come up with something new and mischievous for our elf to do every night this past December. We lived for the priceless look on our daughter's face when she discovered him in the morning!
So for 2018, we have decided to offer exclusive Elf on the Shelf photo sessions for babies and sitters. Dates will be announced soon, and sessions will take place in October and November. The Elf on the Shelf costume will be provided, and both boys and girls will look adorable in it.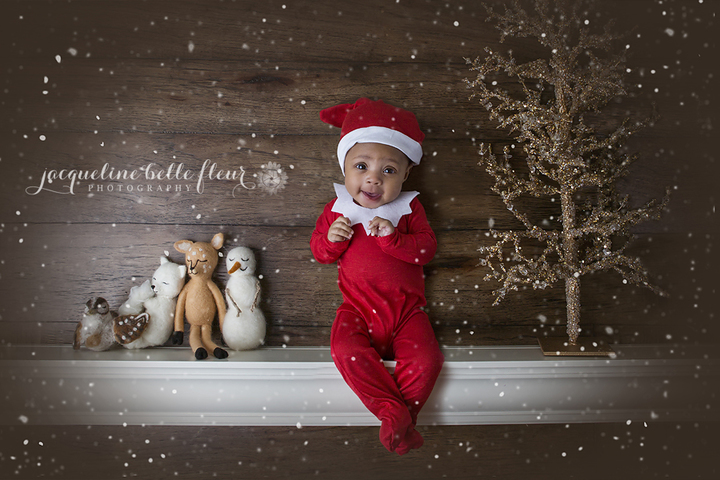 pintopinterest
I can't give away my secrets about how I achieve this look, but I assure you that the baby is in no danger! I love the way the red costume pops against the neutral backdrop and other whimsical props. The snow effect adds an extra level of holiday magic that will be perfect for your family's Christmas card or keepsake for years to come.
Stay tuned for those dates, and feel free to email me any questions you may have at jacqueline@jacquelinebellefleur.com.